Who Knew?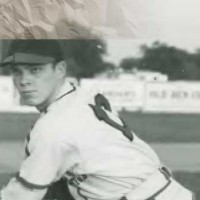 What does a little office on Emma Street in West Frankfort and the Professional Baseball Hall of Fame in Cooperstown have in common?  Simple…Earl Weaver.
The diminutive 17 year-old from St. Louis got his start in pro baseball in 1948 as member of the West Frankfort team, headquartered in a rented office space on 107 Emma Street.  In Weaver's first professional at-bat, he belted a homerun in the second inning of the season opener at Memorial .  Far from portending Weaver's forthcoming season at the plate, it would be one of only two round trippers he would hit all year and one of only 38 Weaver would crack in nearly 5000 minor league plate appearances.
Weaver spent parts of 14 seasons in the minors as a player with 26 stops along the way and never started the year with the same team twice.  He would later go on to a storied managerial career including a World Series crown in 1970 with the Baltimore Orioles.  As a manager, he became notorious for his aggressive style of play and perhaps more notably his high decibel profanity-laced tirades with umpires.  Weaver's repertoire of antics included kicking dirt on the boys in blue and turning his cap backwards so as to get as close as possible to their faces without actually touching them.  Up until 2007, he held the dubious distinction of being ejected from more games than any manager in major league baseball history.  One particular exchange in 1980 with first base umpire Jim Haller, who had been mic'd before the game for a documentary on the life of an MLB umpire, has grown into a YouTube sensation with over a half a million views and counting.
Pitching legend Jim Palmer, a frequent recipient of Weaver's verbal barbs, once quipped that the only thing Weaver knew about a curve ball was that he couldn't hit one.  Palmer had a point, as Weaver's lifetime .267 average (in the minors, no less) was certainly nothing to brag about.  Weaver even flirted with sub .200 seasons a few times in his career and was never highly regarded for his abilities at the plate.  However, after his legendary career as a manager in Baltimore, he eventually ended up enshrined in Cooperstown.
But it all started while patrolling the second sack at Memorial Stadium.
And so it is a little-know piece of West Frankfort history that an eventual Hall of Fame manager once played for the short-lived but much-loved Cardinals.  Perhaps you have a little known piece of history about West Frankfort you'd care to share?  If so, comment below!